Wings with Smoked Molasses & Spice
Wings with Smoked Molasses & Spice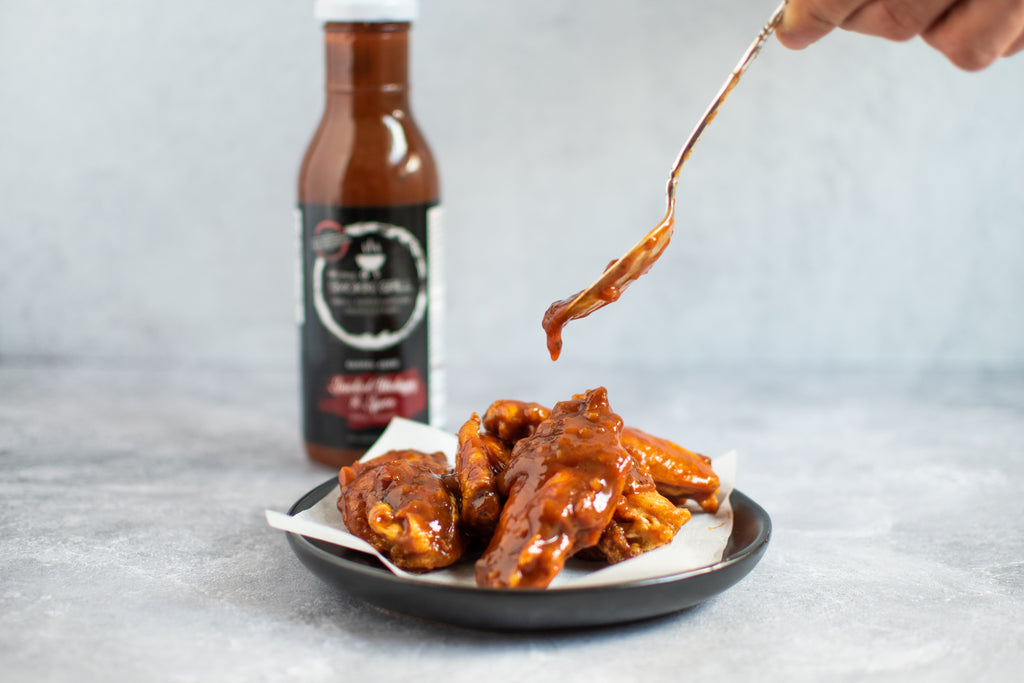 Looking for the perfect BBQ wings recipe? This recipe has the perfect crunch and spice level you're looking for! For this recipe we chose to use our Smoked Molasses & Spice! These wings are our simple to make and a make a great appetizer! 

To make it a little simpler, we've rounded up some recipe ideas to fire you up for a BBQ! Take a look below and see what strikes your fancy. There is a little something for every taste, so take your pick and get ready to serve up a holiday feast like never before.
5 EASY STEPS: 
• Dry the wings well with paper towels. This is essential to getting a crispy coating.
•Bake. Arrange wings, skin side up and bake, turning every 20 minutes until wings are crispy and browned. The total cook time will depend on the size of the wings but may take up to 1 hour.
• Toss in sauce. Remove from oven allow to rest for 5 minutes before tossing in desired sauce. I made a quick buffalo sauce with Franks hot sauce, sugar and water.